Meet Our Care Providers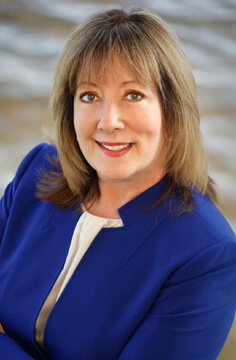 JoAnna VanVleet, D.O. FAPA is an Osteopathic Physician and Board Certified Fellow of the American Board of Psychiatry and Neurology and the Medical Director for FPA. Dr. VanVleet earned her undergraduate degree in chemistry from Florida Atlantic University in Boca Raton, Florida and her medical degree from Nova Southeastern University College of Medicine in Fort Lauderdale, Florida. She completed her internship and psychiatric residency at Henry Ford Behavioral Health System in Detroit, Michigan, and currently serves as Medical Director for Aurora Health Group Rehabilitation Center, Foundations Wellness Center and Florida Psychiatry Associates, LLC in Port St. Lucie, Florida. Dr. VanVleet is a member of the Florida Psychiatric Society, American Psychiatric Association, American Academy of Addiction Psychiatrists, American Society of Addiction Medicine and American Medical Association. She is fully qualified in both general adult psychiatry and addiction psychiatry.
Cara Yergen, MD, FAPA is a board-certified psychiatrist. She is a diplomat of the American Board of Psychiatry and Neurology and has been granted recognition as a Fellow of the American Psychiatric Association. She was born and raised in Massachusetts and completed her residency training at the Institute of Living at Hartford Hospital. She spent her final year in residency as the chief psychiatry resident. Dr. Yergen has been practicing Psychiatry in Florida since 2009. In her years since training she has practiced in many different settings giving her a solid well-rounded knowledge and experience base. Her patients describe her as down-to-earth and approachable and report they feel comfortable confiding in her. She uses medications in a conservative manner and her philosophy in prescribing is to maintain patients on the least amount of medication necessary to achieve a positive effect. She minimizes the use of addictive prescription psychiatric medication as much as possible. Dr. Yergen prescribes stimulant medications and benzodiazepines only very cautiously secondary to addiction/dependence potential of these medications. She encourages her patients to make behavioral changes to positively impact their quality of life. She practices evidenced based medicine and enjoys educating her patients. When she is not in the office helping others, she can be found at various FL road running races or riding space mountain with her husband.
Valerie Ferrara, MSN, APRN, PMHNP-BC, FNP-BC
Valerie Ferrara is double board certified as a Mental Health Nurse Practitioner and Family Nurse Practitioner. Her goal is to create a cohesive and lasting relationship with her patients. She began her nursing career in 2000 and has over 20 years of experience in health care. She completed her Master of Science in Nursing and Post Master's education at Florida Atlantic University. She has twelve years of experience as a Nurse Practitioner in Family medicine and Seven years in the mental health and addiction field. She is available for new patient appointments.
Call today to schedule your appointment.
Common issues addressed are; Depression, Adult ADD (18 and over), Anxiety, chronic insomnia, Addiction, Bipolar disorder, mood swings, anger issues.